Rene Piedra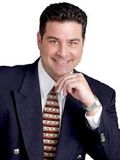 Award-winning Miami dentist and author, Dr. Rene Piedra has been one of Miami's best known cosmetic and sedation dentists for over two decades. During that time he has developed a cosmetic and sedation practice to create a truly one-of-a-kind experience for people looking to transform their smiles and oral health but were afraid of the dentist.
After graduating from Tufts University School of Dental Medicine in Boston in 1998, Dr. Piedra opened his Coral Gables dental practice the same year, pioneering the availability of sedation dentistry and non-invasive alternatives in the field of dentistry, in the Miami area. Dr. Piedra is also credited with the introduction of the LANAP procedure in Miami-Dade County, being the first to offer the only FDA approved laser alternative to gum surgery for the treatment of gum disease.
Dr. Rene Piedra also introduced Fastbraces in Miami, becoming the first and only Master and Senior Master affiliate of Fastbraces in Miami, providing orthodontic treatment, instead of 3 to 4 years, in a matter of 3 months to about a year.
In treating CPAP intolerant sleep apnea patients Dr. Piedra has earned the distinction of Diplomate of the American Board of Dental Sleep Medicine and Diplomate of the American Board of Craniofacial Dental Sleep Medicine. ABDSM Diplomate status is the gold standard in dental sleep medicine demonstrating that a dentist has the technical skill, in-depth knowledge and professional judgment to provide optimal oral appliance therapy care.
As part of his ongoing commitment to the South Florida community and his practice philosophy of "No patient and no case is too difficult to not deserve quality dental care", Dr. Piedra has made it possible for patients with Special Needs, such as those with Down's Syndrome, Prader-Willi, Autism, Cerebral Palsey , and like those who have neglected their oral health because of fear or traumatic past dental experiences, to avail themselves of the dental care they deserve.
Since 1998 more than 32,000 patients have come through his doors to take advantage of Dr. Piedra's treatment philosophy and care.
Dr. Rene Piedra is a member of the International Association for Physicians in Aesthetic Medicine. He is a recognized leader in the fields of Sedation Dentistry and Cosmetic Dentistry and has been featured in such media as Imagen Magazine, NBC News, Univision, Latina Magazine, Hispanic Business Magazine, American Academy of General Dentistry Journal and Primer Impacto among others. Dr. Piedra is a graduate of Tufts University School of Dental Medicine and runs a private dental practice in Pinecrest, Florida focused on esthetic and sedation dentistry to the end of providing healthy teeth and gums for a lifetime to those who avoid the dentist because of fear, bad past experiences and lack of time. With Advanced training in injection techniques of Botulinum toxin and cosmetic dermal fillers, Dr. Piedra has served as a mentor/proctor of the American Academy of Facial Esthetics.